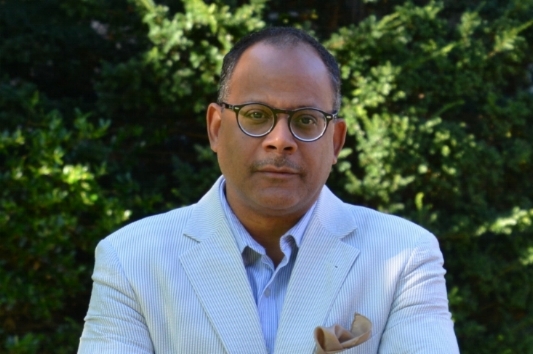 David E. McClean, PhD
Principal and Founder
Dr. McClean founded BGEI after many years working on both Wall Street and in academia, where he has taught courses in business ethics and social ethics for many years. His consultancy, DMA Consulting Group, has focused on regulation, governance, and enterprise risk since its founding in 1992. He has served as an executive for several financial industry firms, and he has served on several not-for-profit boards. Most recently he has been appointed to the board of Impact @ Africa (ImpactatAfrica.org), an impact investing coordinating network focused on African businesses, and to the advisory board of the Global African Agribusiness Accelerator Platform. He is currently a member of the Board of Trustees of The New School and is a member of the Board of Governors of The New School for Social Research, The New School's graduate division (New York City). At The New School, Dr. McClean serves as a member of the Finance Committee and the Academic Affairs Committee.
Dr. McClean has authored many articles on regulation, risk, and other subjects, and has written or edited four books -- Wall Street: Reforming the Unreformable: An Ethical Perspective (Routledge, 2015), Richard Rorty, Liberalism and Cosmopolitanism (Routledge, 2014), Climate Change: The Moral and Political Imperatives (self-published in 2017 to make it widely available for free, and an edited volume, The Integrated Ethics Reader - Reconnecting Thought, Emotion, and Reverence in a World on the Brink (Cognella, summer 2019).
(To download the Climate Change book, click here.)
Dr. McClean is a long-time member of the Human Development and Capability Association, which focuses on development issues around the world. One of his recent articles addresses climate change and business opportunities in climate adaptation in Africa: "Climate Change Across Africa: The Challenges and Opportunities for Mature Businesses and New Ventures."
__________
Kaliym A. Islam, PhD
Director, Training and Education
Dr. Kaliym A. Islam is an expert in organizational training and education, with years of experience implementing and developing organizational policies and procedures. He is also an expert in project management, program development, quality control, learning management systems, and leadership development. Companies served include the Depository Trust & Clearing Corp, Lewco Securities, the NYC Department of Education, and the US Air Force, among others.
Teams under Dr. Islam's direction have been named learning elite organizations by Chief Learning Officer Magazine, won International STC awards for innovative learning content, and been cited by Josh Bersin as best practice learning organizations.
Dr. Islam is the author of three books – Agile Methodology For Developing and Measuring Learning; Developing and Measuring Training the Six Sigma Way and Podcasting 101 for Trainers. He is a contributing author to The Field Guide to the 6Ds: How to Use the Six Disciplines to Transform Learning into Business Results; The Encyclopedia of Human Resource Management ("Prussience in Six Sigma DUNDU"); and The German e-Learning Handbook. He is also a featured blogger for Training Industry Inc.
__________
John G. Cottone, PhD
Director, Psychological Assessments
Dr. Cottone is a clinical psychologist. He received a Ph.D. in psychology from St. John's University and an M.A. in biopsychology from Stony Brook University. He has had clinical and research fellowships at The Zucker Hillside Hospital, Northport VA Medical Center, Creedmoor Psychiatric Center, and the Stony Brook University Counseling Center.
Dr. Cottone is the author of numerous peer-reviewed research publications – including articles and book chapters on psychotherapy outcome, executive functioning, schizophrenia, and Kohlbergian moral reasoning – and has had vocational and avocational contributions to The New York Times and The Washington Post. He is also the author of Who Are You? Essential Questions for Hitchhikers on the Road of Truth, a book of Socratic-style essays on psychological and spiritual topics, as well as Z-score: How a Statistic Used in Psychology Will Revolutionize Baseball, which details the benefits of applying standardized scores to baseball statistics for more accurate historical comparisons.
__________
Marc M. Groz
Director, Risk Assessment & Project Quality
Marc Groz has decades of experience in the financial services industry. He is the author of Forbes® Guide to the Markets (Wiley, 1999 & 2009) as well as numerous articles on risk, investment strategy, and financial markets. Mr. Groz has lectured worldwide, including a keynote speech at the 2009 Fulbright Association Symposium at Yale University and an invited talk at the 2012 Alan Turing Centennial Conference at King's College (Cambridge University). He has moderated industry panels on financial innovation (with Nobel Laureate Robert Shiller), regulatory reform (with U.S. Senator Richard Blumenthal), and cybersecurity (with Kevin Brock and Peter Neumann). His views on markets have been quoted in many publications, including The Financial Times, The Wall Street Journal, and The New York Times. He has appeared on CNBC, Bloomberg (radio and TV) and BBC-TV Worldwide.
__________
Frank Dookie, MBA
Consultant, Special Projects
Frank Dookie is a 27 year healthcare executive, primarily in the diagnostic industry. He has spent his career working for instrumentation providers, laboratories, the intermediary space between laboratories and managed care companies, or managed care companies. He is passionate about the role that diagnostics plays, or can play in healthcare. He has studied and is an expert in health care economics.
__________
Peter G. Stavropoulos, Esq.
Chief Legal Counsel
Peter's expertise has been in the intersection of law and finance. Having had extensive experience in fixed income, particularly in Structured Finance that includes rating agency (NRSRO) experience, buy side hedge fund experience, and back office pricing experience, combined with legal experience that includes regulatory compliance, litigation, contracts, torts, real estate, and regulatory issues makes me uniquely positioned to function in a capacity where these fields intersect. His specialties include rating agencies, investments, pricing, credit analysis, Intex, AbsNet, Loan Performance Systems, Bloomberg, SQL Server, Hummingbird BI Suite, System Dynamics.